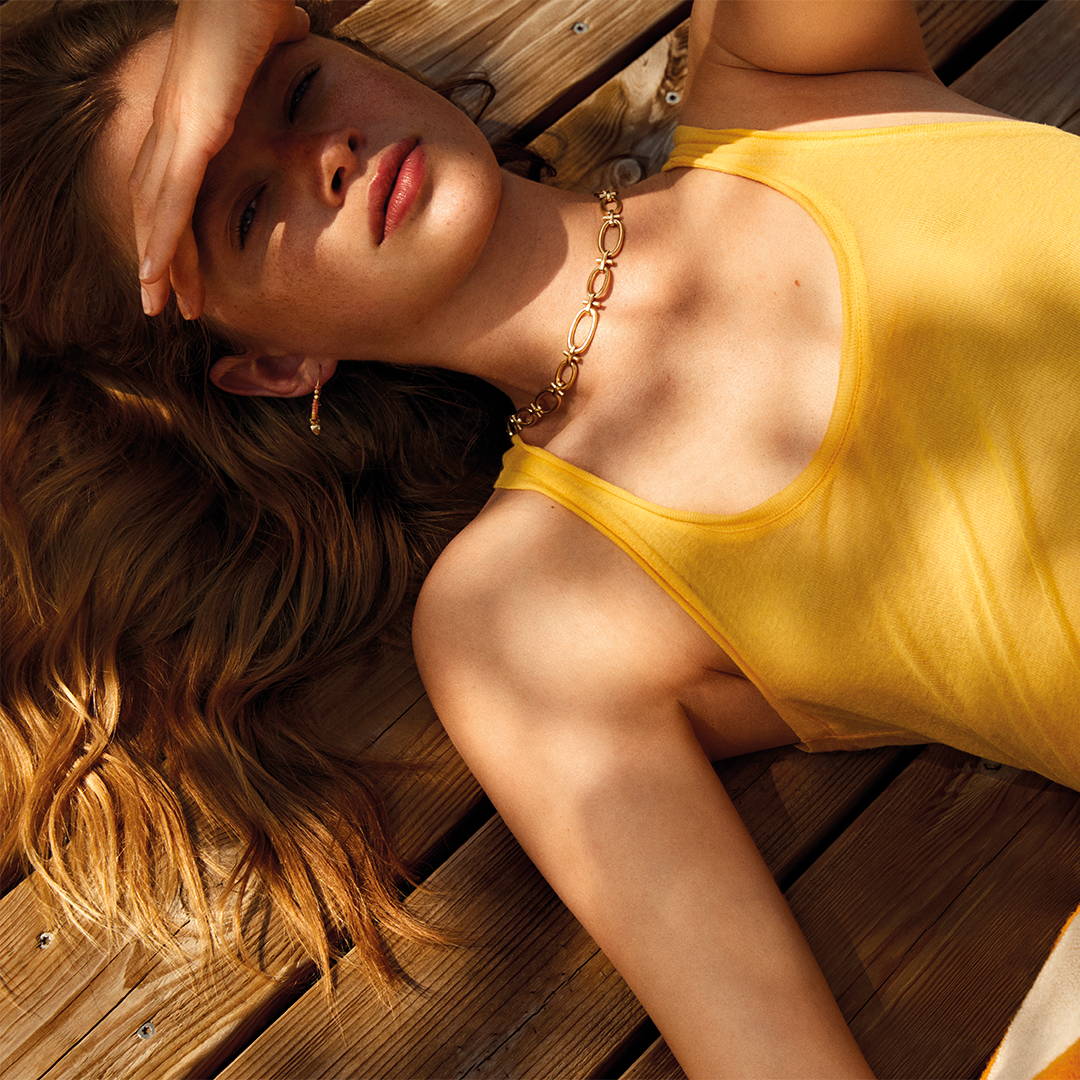 Golden Goodies
Do you love gold? We've got you.
Gold is the epitome of exclusivity and great style and at no.pilgrim.net you can pick and choose among our great selection of gold earrings, gold necklaces, gold watches, gold rings and golden jewellery for women in general. Add a golden touch to your look by choosing the perfect gold-plated jewellery from no.pilgrim.net.
Tanned skin and golden jewellery
Whether or not you are at a party, at the beach or at home, gold jewellery adds a touch of luxury to both you and your outfit. Combine the golden goodies with a simple outfit consisting of delicate colours, or go all in what colours and details concerns. Tanned skin brings out the golden tones of your jewellery even more; a simple and classic gold bangle on a bare, tanned arm, combined with one or several gold rings on tanned hands, is both elegant and summery. If you are going to a party, try to supplement with a matching gold necklace, for instance a simple and classic one, if your outfit is lively and detailed, or a flashier one, if your outfit is simple and with delicate colours.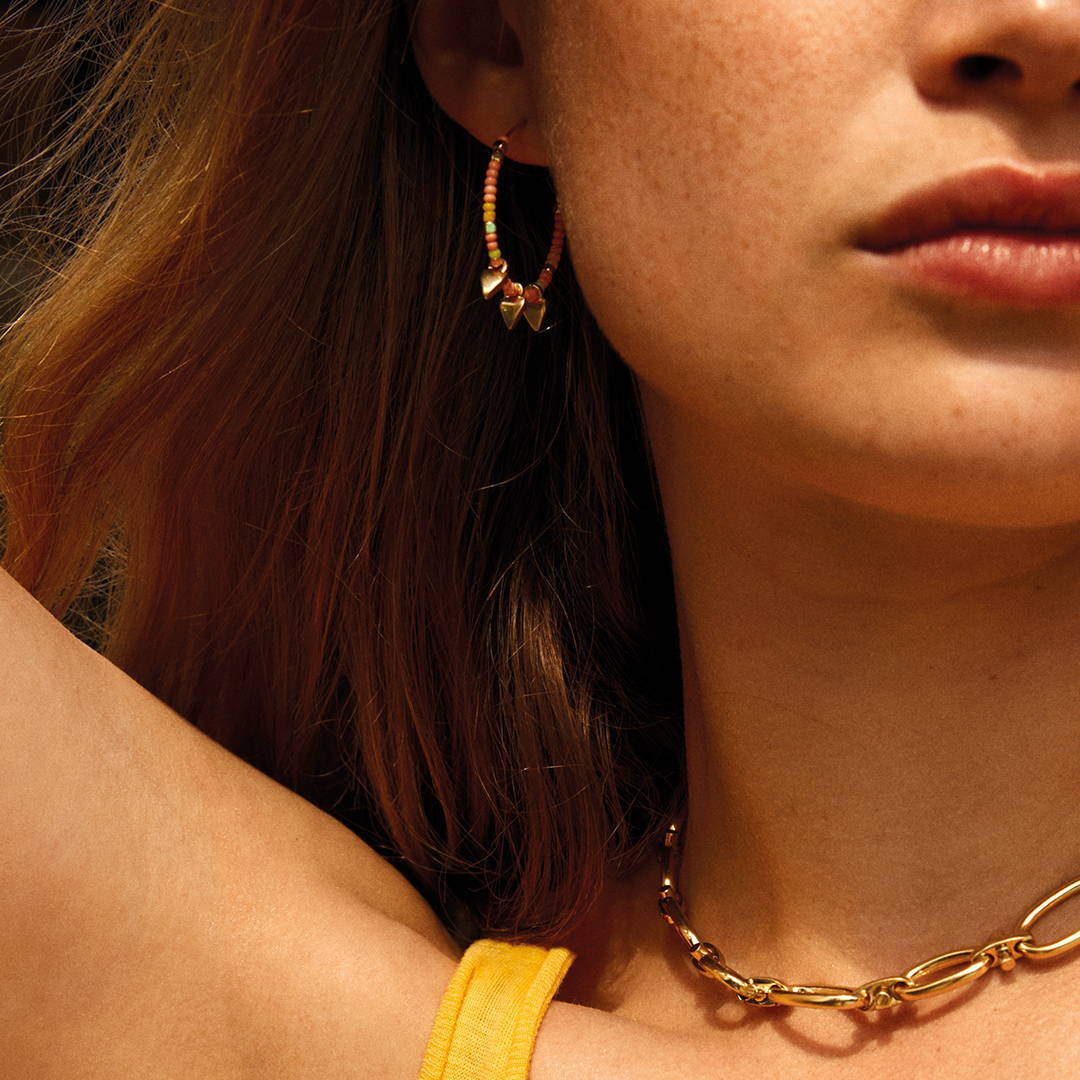 Golden earrings for everyday life and party time
Do you prefer gold or silver - or both? The jewellery fashion allows you not to choose. Instead you can go for both and mix 'n' match as you see fit. A pair of delicate gold stud earrings can easily be combined with a silver necklace and vice versa. If you have more than one ear piercing in each ear, you can choose to either combine metals or different styles of gold stud earrings. It gives you a modern, edgy look and gives you the opportunity to flash even more of your favourite gold earrings at the same time. Explore our beautiful, golden earrings at no.pilgrim.net, and choose the pair(s) to best emphasise your unique style and personality.
Golden essentials
A necklace is a must in every jewellery collection, and a gold necklace can spiff all kinds of outfits up. At no.pilgrim.net you will find a lot of different gold necklaces in different hues, with or without stones, simple and flashier ones. In short: gold necklaces for any occasion, everyday life, party time, the office and the day off. And if you are going to a birthday or a wedding, a gold necklace can even be an obvious gift idea. There is no such thing as too much gold jewellery, so pamper your girl friend, sister, mother or one and only with golden essentials from no.pilgrim.net.
---
Take care of your gold
Gold-plated jewellery adds a little extra to your style, and there is nothing as beautiful as when your entire outfit gets a golden glow from your jewellery. If your god jewellery is shiny and has been taken good care of, that is. Weather conditions, soap, lotion and perfume wear out your jewellery, so remember to take good care of them, so that they will be shiny and golden for a long time. Do you know how to take extra good care of your golden goodies?
Pssst! Do you want brand new fashion inspiration in you inbox?